Fat Boys Blob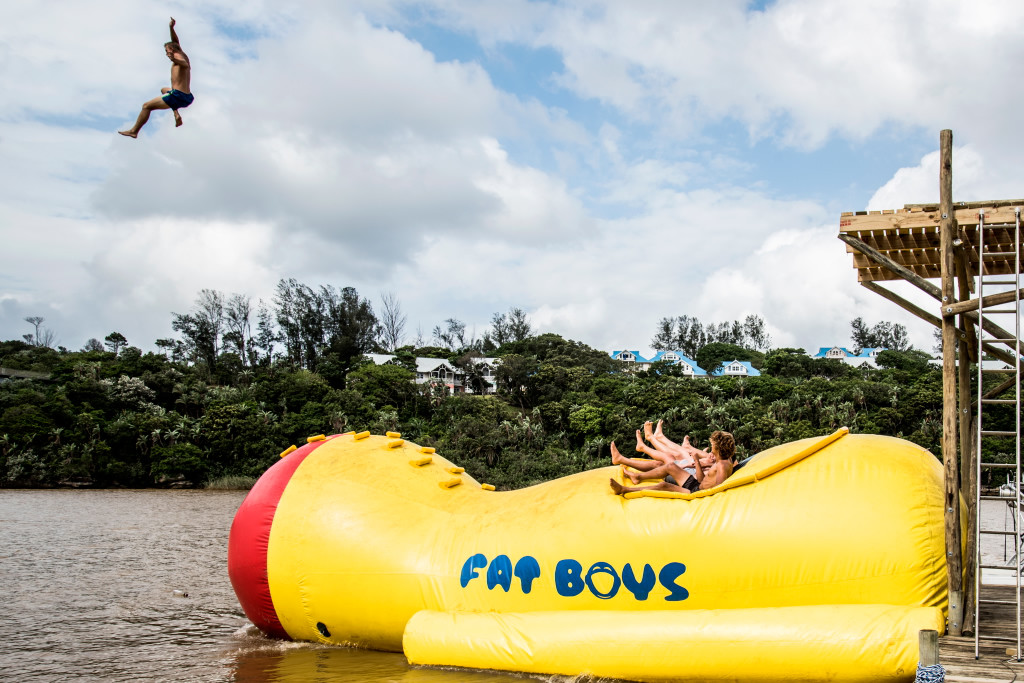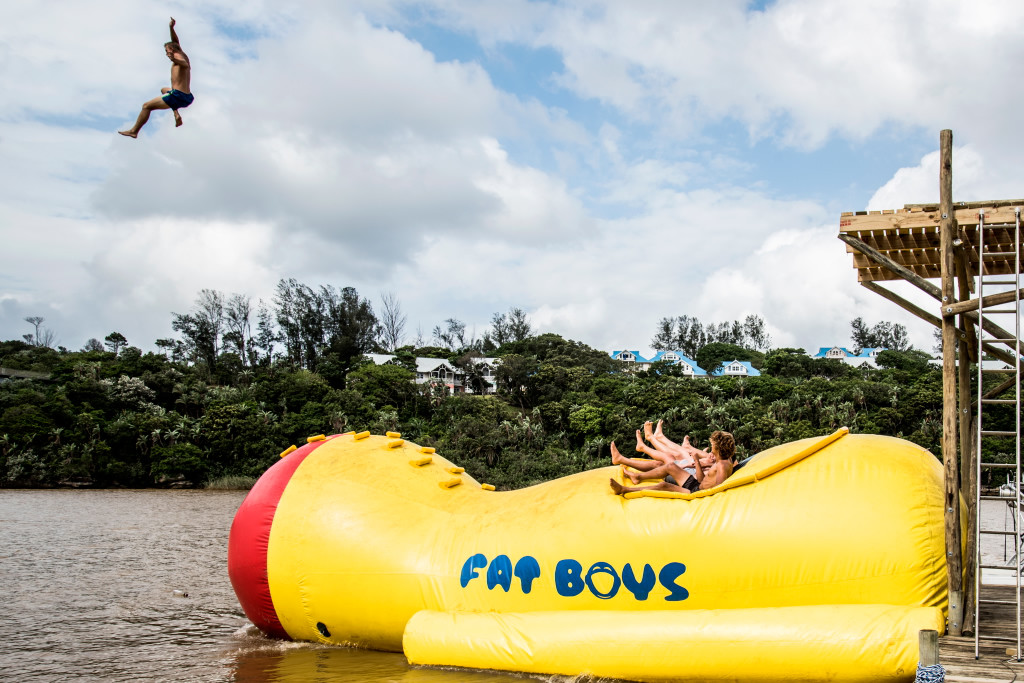 Fat Boys Blob
The Fat Boys Blob™ holds two world records and tours with Nitro Circus. Considered by professionals the best of it's class: the most durable, the best launch, and the industry choice by summer camps and professional blobbers.
There is literally no product in the world like a Fat Boy. Here's how we are different:
1) The Launch Pod was designed for performance, creating a smoother and higher launch than competitors.
2) The flat bottom eliminates roll. The setup is the easiest and quickest in the industry. Now you can setup next to a cliff or boat with minimal anchors.
3) The revolutionary shape launches higher and farther than other designs.
4) The Fat Boy is extremely durable. We use the thickest material in the industry so your product will last for years to come.
To learn how to properly setup and use the Fat Boy, visit our Safety Guidelines page.
With exceptional performance unparalleled in the industry, it's no wonder two world records have already been set with the Fat Boys Blob™. The Fat Boy is engineered for maximum launch height from a cliff, platform, or a 2 story houseboat. Setup with minimal equipment and in under 45 minutes.
Two sizes are available (same price for either size):

Ex-Large Fat Boys Blob: Perfect for summer camps and large platforms of 17-20 feet. Height: 10ft
Regular-Sized Fat Boys Blob: Lighter & easier to transport. Perfect for quick setups on houseboats and smaller platforms 13-16ft. Height: 8.3ft
VIEW THE FAT BOYS VIDEOS and LEARN ABOUT OUR DESIGN
Additional Info
Shipping
Free shipping anywhere in the US. Estimated delivery time: 1-2 Weeks
Worldwide Shipping is: $500-$700 extra (contact us for a quote). Estimated delivery time: one month sea freight or 2 weeks air freight.
Dimensions
Classified and patent-pending. The rough approximations are:
Large: 33ftx12ftx10ft
Regular: 27ftx11ftx8ft
Weight:
Large Fat Boys Blob: 270lbs
Regular Fat Boys Blob: 200lbs
Shipping size:
3ft x 3ft x 3ft (comes on a crate)
When deflated and rolled up, the Fat Boy can be transported in a regular pickup truck or mini van.

INCLUDED:
The Fat Boys Blob™
Buoys (2x)
Connection Straps
Repair Kit
Instructions Manual (emailed as PDF)
NOT INCLUDED:
Ropes
Anchors (optional)
Blower: Use a leaf blower for the Fat Boy and a mattress inflater for the buoys.